TAKE A LEAP OF (CREATIVITY)
A series of unique residencies designed for
Creative Founders, Professionals & Make-it-Happen People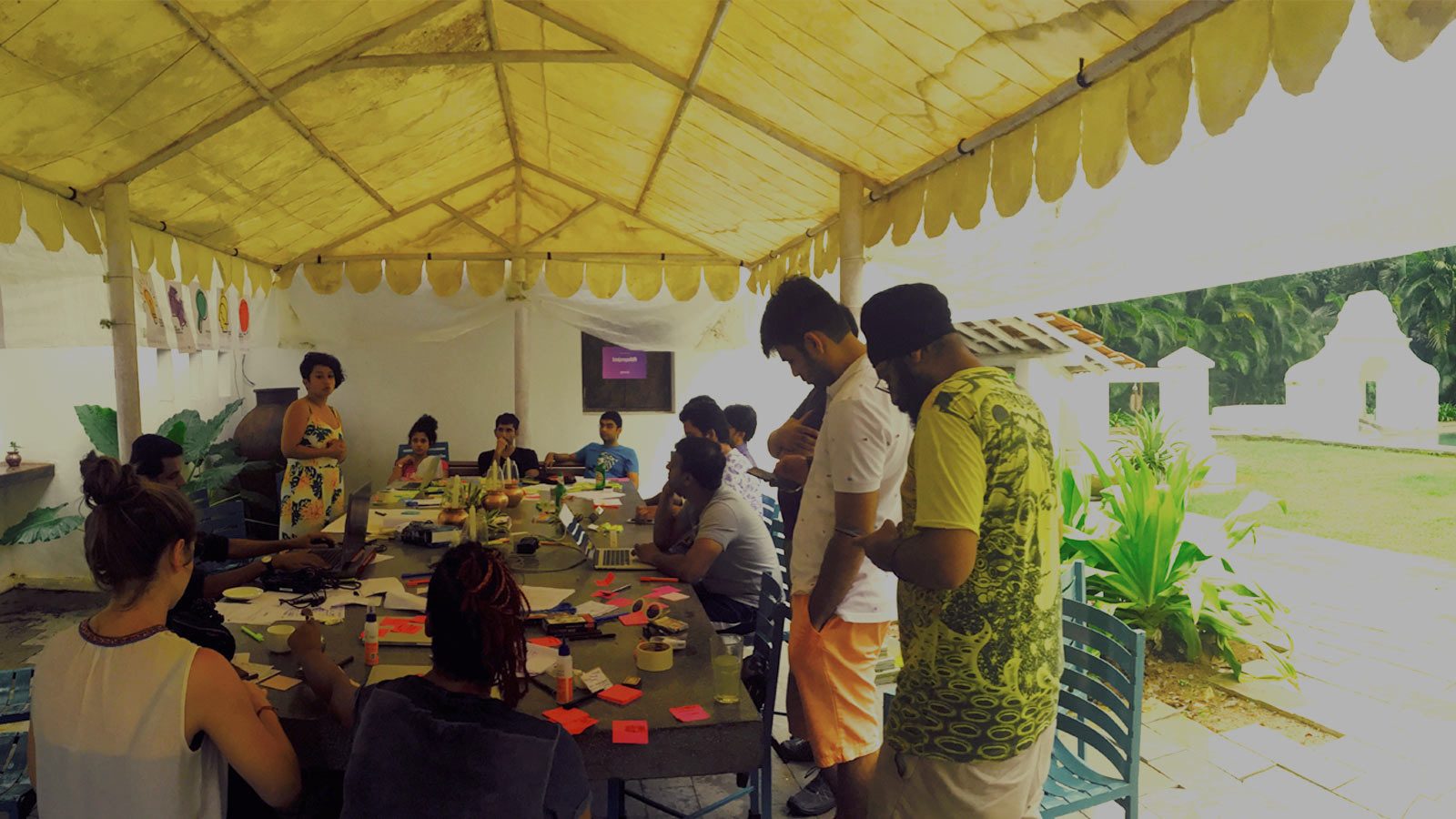 Imagine a week of living & working with like minded creators from diverse backgrounds, brainstorming on your top challenges and world domination plans, waking up in inspiring locations and hitting a creative reset while indulging in experiences and epiphanies.
A Creative Programme that helps you GROW
Beachhouse Project is a creative program designed for the new-age. As creators ourselves, we understand what it takes to stay inspired and keep creating.
LOVE FROM RESIDENTS
"I WOULD HAVE PAID TWICE OR THRICE THE PROGRAM FEES IF I WOULD HAVE KNOWN WHAT BHX WOULD UNFOLD FOR ME."
** Aakansha, Award Winning PR Entrepreneur (The Other Circle) **
"I CAME OUT OF BHX AS A BRAND NEW PERSON. I AM KICKING MORE A** NOW!"
** Payal, Successful Wellness Entrepreneur (Wedding Clinic) **

UPCOMING EDITIONS 💛
Each edition is curated with a hell lot of love, insights and magic. All you need to do is apply for your invite.
Click on a location to see details, stay & program fee
Beachhouse Project has successfully hosted 15 editions in last 3 years in 10+ different cities.
Only 15 Invites per edition
BECOME PART OF INDIA'S MOST DIVERSE TRIBE.
500+ Creators. 15+ cities.
In today's age, one of the biggest currency is being part of a community. It allows unlocking of opportunities at scale, it allows your ideas to travel further and most importantly a community become a solid support network that believes in you and your ideas.
INSPIRING SPACES FOR BIG IDEAS
If we are inviting creative people for a creative residency - the stay should be as charming right? From a 17th century light house villa to the 100 year old Haywards Bungalow - Beachhouse Project has been hosted at some of the most difficult-to-find spaces across India & SE Asia.
1 WEEK x 10 OUTCOMES
BHX is designed to be a productive vacation, an experiential way of meeting new doers like you (who are super creative), belong to a colorful tribe.
FIND YOUR
VIBE TRIBE
BHX invites some of the best minds in the industry, with which comes a rare Opportunity to Learn and get Inspired from each other
STEP OUTSIDE YOUR COMFORT ZONE
Ever heard that Magic happens outside your Comfort Zone? Its true and tested. Step out and Open up New Possibilities
LEARN NEW TOOLS OF
THE (CREATIVE) TRADE
Pickup hacks & insights about kicking ass in the Creative Industry & taking things to the Next Level
BECOME A
BETTER COLLABORATOR
Beyond brainstorms, collaboration is an important Skill to find new Projects, Skills and Making Things Happen
COME PRACTICE
COMBINATORY PLAY
Defined by Einstein, it basically means taking two unrelated things and putting them together in such a way that it generates New Ideas
CROSS
POLLINATE
Participate in coordinated and not-so-coordinated Brainstorms and let your ideas, concepts & networks collide
UP YOUR
CREATIVE GAME
Carefully crafted Sessions & Workshops at BHX allow you to disconnect and zoom out of the daily hustle and focus on Big Picture
EXPLORE NEW
PERSPECTIVES
Find new ways to look at the same problems you are working on currently, maybe inspiration is waiting for you out there
A CREATIVE
MILESTONE
Journeys are more important than the destination, agree? BHX becomes a Milestone for you in your Creative Journey
HIT THE
RESET BUTTON
Don't be Hard on yourself, BHX allows you to take zero guilty break from work and daily life so you can hit RESET.
Grow your Creative Journey, send in your application below
DESIGNED BY THE EXPERIENCE CO.
The Experience Co creates residencies, roadtrips & festivals for some of India's best creators. We believe in making
conversations & collaborations happen through magical journeys & creative.
Our projects attract creative business owners, professionals & creators
from the fields of Art, VR, Music, Design, Tech, Films, Photography, Food, Events and more.
14 Creators x
7 DAYS x 1 Secret Villa
What happens at Beachhouse Project?
Day 1
Arrivals
& Welcome Dinner
Day 2
Introductions
& Getting Started
Day 6
Experiences
& Wrap Up