TAKE A LEAP OF
(CREATIVITY)
A series of unique residencies designed for Founders of Creative Companies, Professionals, Freelancers, & Make-it-Happen People.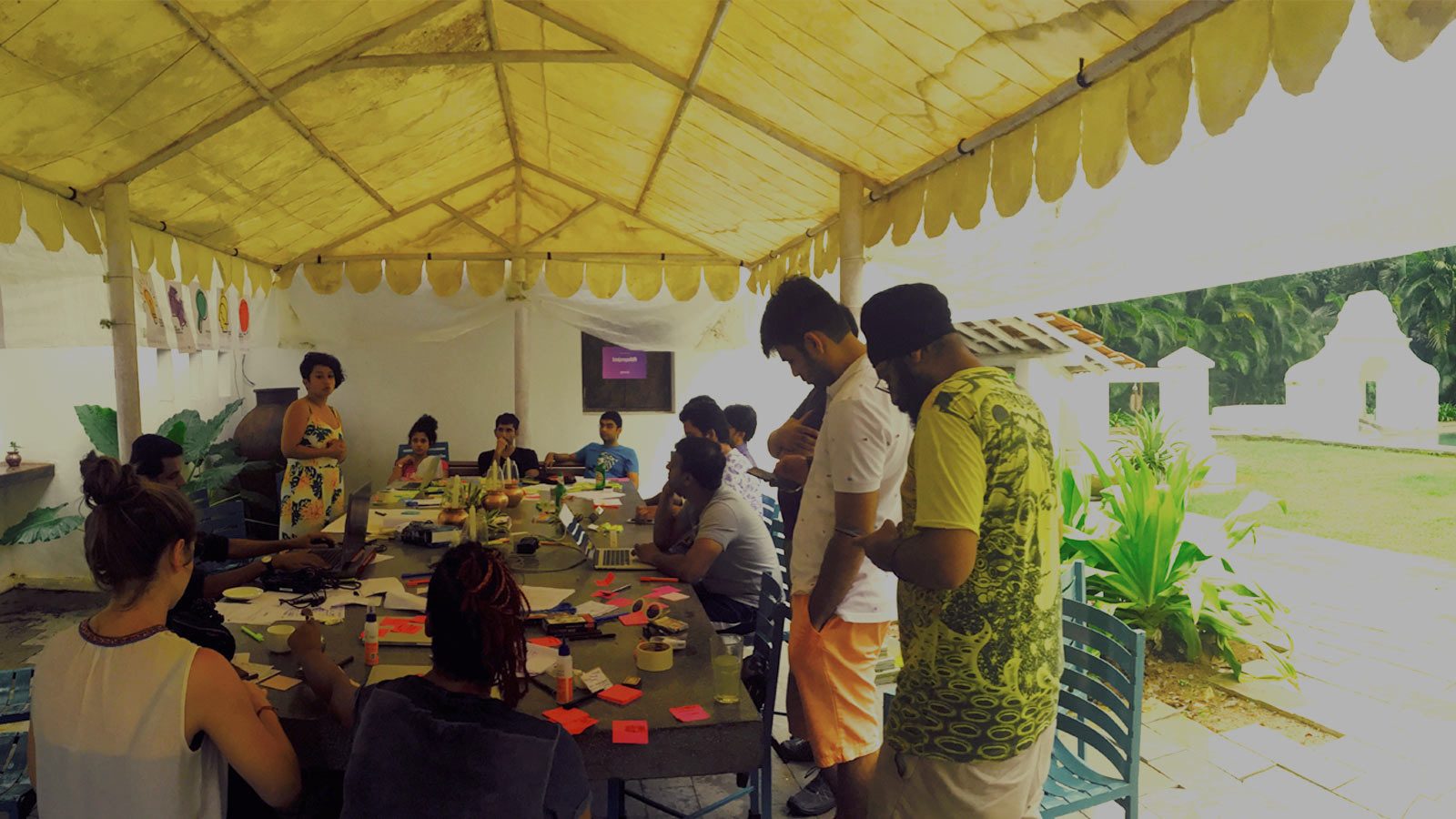 Beachhouse Project is a new-age conversation & collaboration space designed for Creative Entrepreneurs, Professionals & Creators from Lifestyle, Film, Fashion, Food, Art, Photography, Design, Architecture, Comedy, Events, Advertising & Marketing to take their ideas and business to next level.
Imagine a week full of growing & exchanging ideas with handpicked Influencers & Creators you have never met, stepping outside your comfort zone & indulging in Creative Epiphanies. Imagine experiencing the Art, Culture & Stories of a place, participating in Brainstorms & solving your challenges collectively.
"I came out of BHX as a brand new person. I am kicking more a*s now and showing up everyday like a boss."
Payal - Founder Wedding Clinic
"I would have paid twice or thrice the fees if I would have known what BHX would do for me."
Aakansha - Founder at The Other Circle
JOIN A DIVERSE TRIBE OF THINKERS, DOERS & INFLUENCERS
500+ CreatorS.30+ CITIES.
In today's age, your network defines your net worth. BHX does not only give you access to a productive break but also access to some of India's finest Creators from 20+ different professions.
BHX Tribe has unlocked opportunities at scale for each other, allowed each other's ideas to travel further and beyond, collaborated with each other for larger projects & of course contributed to each other's growth.
ATTEND A PROJECT
Curated with a hell lot of love, insights and magic!
NAINITAL
Dec 1—6, 2019
If mountains call you often, this one is definitely for you. A charming villa in middle of nowhere with a bonfire in the living room.
BALI
Mar 7—13,2020
An art resort in middle of Bali's culture hub, Cafes, Nomads & Beaches. With BHX Bali explore two diverse vibes - 4 days in Ubud, 2 in Canggu
KASAULI
Mar 16—21,2020
A perfect Summer break is a roadtrip to the mountains - there is something magical about it. And what if you could go for a swim in the river next door?
CROATIA
Apr 2—8,2020
We are venturing into Europe and this is a call to all the wild ones and GOT fans. Tick off things off your bucket list. Explore the Music, Culture & Beaches of Croatia.
"BHX costs as much as a good vacation, but delivers 10x more the value."
- Ranjani, Award winning Wedding Entrepreneur
Apply for
BEACHHOUSE PROJECT
How to Attend? Step 1 - Apply for BHX, Step 2 - Get your Invite in 48h, Step 3 - Confirm your Spot & Attend the Project
WHY SHOULD YOU ATTEND?
1 WEEK x 10 OUTCOMES
BHX is designed to be a productive vacation, an experiential way
of meeting new doers like you (who are super creative), belong to a colorful tribe.
FIND YOUR
VIBE TRIBE
BHX invites some of the best minds in the industry, with which comes a rare Opportunity to Learn and get Inspired from each other
STEP OUTSIDE YOUR COMFORT ZONE
Ever heard that Magic happens outside your Comfort Zone? Its true and tested. Step out and Open up New Possibilities
LEARN NEW TOOLS OF
THE (CREATIVE) TRADE
Pickup hacks & insights about kicking ass in the Creative Industry & taking things to the Next Level
BECOME A
BETTER COLLABORATOR
Beyond brainstorms, collaboration is an important Skill to find new Projects, Skills and Making Things Happen
HIT THE
RESET BUTTON
Don't be Hard on yourself, BHX allows you to take zero guilty break from work and daily life so you can hit RESET.
COME PRACTICE
COMBINATORY PLAY
Defined by Einstein, it basically means taking two unrelated things and putting them together in such a way that it generates New Ideas
CROSS
POLLINATE
Participate in coordinated and not-so-coordinated Brainstorms and let your ideas, concepts & networks collide
UP YOUR
CREATIVE GAME
Carefully crafted Sessions & Workshops at BHX allow you to disconnect and zoom out of the daily hustle and focus on Big Picture
EXPLORE NEW
PERSPECTIVES
Find new ways to look at the same problems you are working on currently, maybe inspiration is waiting for you out there
A CREATIVE
MILESTONE
Journeys are more important than the destination, agree? BHX becomes a Milestone for you in your Creative Journey
Grow your Creative Journey, send in your application below
DESIGNED BY THE EXPERIENCE CO.
The Experience Co creates residencies, roadtrips & festivals to create conversations and collaborations between some of India's finest creators toOur projects are attended by creative business owners, professionals & creators from the fields of Art, VR, Music, Design, Marketing, Growth, Tech, Films, Photography, Food, Events and more.
Do things that Are outside that comfort zone
GORGEOUs
VILLAS ONLY
If we are inviting creative people for a creative residency - the stay should be as charming right? From a 17th century light house villa to the 100 year old Haywards Bungalow - Beachhouse Project has been hosted at some of the most difficult-to-find spaces across India, Europe & SE Asia.
What happens at Beachhouse Project?
Day 1
Arrivals & Welcome Dinner
Day 2
Introductions & Getting Started
Day 6
Experiences
& Wrap Up